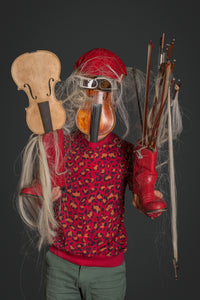 In between touring with The Flecktones, Tim O'Brien, and Darrell Scott, and opening for the Zac Brown Band, Driessen recorded his third album, The Singularity as a soloist in his home studio.
Driessen's continued interest in percussion has also led to the creation of Fiddle/Sticks, an ongoing audio and video collaboration with drummers Jamey Haddad, Kenny Malone, and Futureman.
Grammy®-nominated Driessen has participated in several genre-blending ventures, including Bela Fleck and Abigail Washburn's Sparrow Quartet.