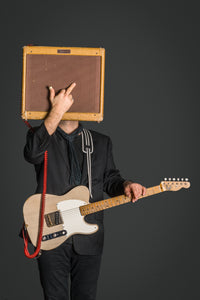 Soulful guitarist, singer and compelling writer of the blues-driven album On Sunset, a set of originals, vintage rock & roll, and country blues.
- Guitarist, drummer, and vocalist in Paul Simon's band as well contributor on the 2011 release So Beautiful or So What.
Also in 2011 Oblon recorded the traditional song "Where Did You Sleep Last Night," featured in a season finale of HBO's True Blood series.
Plays a Tuesday night residency at fooBAR in East Nashville.