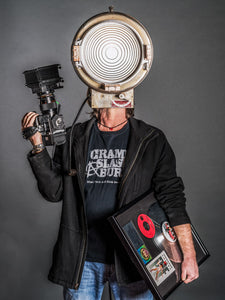 Longtime professional photographer of numerous album covers earning a Juno Award for his 1990 cover for the Rush album Presto (Atlantic).
Photographer of major advertising campaigns for clients such as Bridgestone and his work has appeared in publications such as Rolling Stone magazine and The New York Times.
Has produced two books of his photography, Cramp, Slash & Burn: When Punk and Glam Were Twins and Eyes Wide Open.