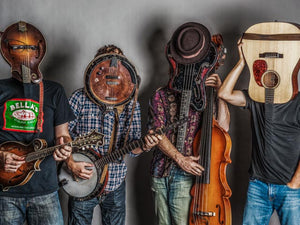 Known for their popularity in the bluegrass and jamband scenes, YMSB regularly tour those circuit as festival favorites.
Started and independent label, Frog Pad Records and has used it to release nine albums as a group, an anthology and side project work by former member, Jeff Austin.
Remaining members Dave Johnston, Ben Kaufmann and Adam Aijala continue to tour as YMSB with a revolving cast of guests such as Sam Bush, Jerry Douglas and Allie Kral.