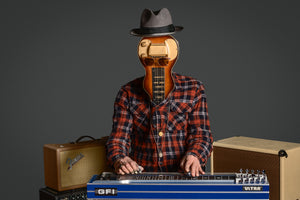 Studio multi-instrumentalist has appeared on albums by Ryan Adams, Steve Earle, R.E.M. and played pedal steel on Bob Dylan's Grammy® Award-winning album Time Out of Mind (1997).
Played pedal steel for Bob Dylan's Never Ending Tour from 1992 to 1999.
Released solo album Most Likely, No Problem (1999) and appeared in the motion picture Country Strong.